Saving money is not always easy and as a business owner, it can be even harder. We feel your pain because we work hard just like you. So here are a few ways that help us save money for the fun things in life.
#1. Don't Use Cash.
It's hard to spend cash you don't have in your hand so, for that reason, we highly recommend you leave your cash at home and bring your preferred business credit card.


#2. Use Reward Points
Reward points are great if you have them. Saving up reward points can be a great way to get that vacation or plane ticket you're dreaming of.
#3. Use Reward Cards
If you want to use reward points, you've got to earn them. Selecting the best reward card for your goals is also very important. Make sure you choose a rewards card that offers points towards the items you want.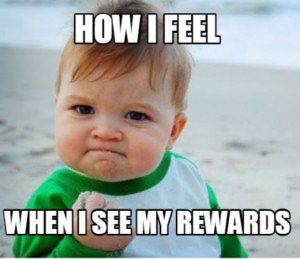 #4. Preferred Vendors
If you've got a credit card in your pocket, there's a good chance that there's an official group of partner companies that may offer discounts for being a member or using the others services.
#5. Lower Your Merchant Rates
Question, what are your current merchant processing rates? If you don't know how much you're paying for your merchant processing, then you're probably paying too much! It's that simple. Think about it for one second. If you are running a business and you do not know how much you pay to charge credit cards, then you need to stop reading this and call us immediately. Make the Clear Choice & contact us now to take control of your financial growth.